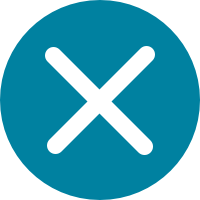 Don't Buy Ads. Tell Stories.
Read the article on the Vibethink Blog
"After nourishment, shelter and companionship, stories are the thing we need most in the world"
- Philip Pullman CBE
Imagine for a moment that you are you. It's one of those elusive Saturday mornings where there is absolutely nothing on your calendar. You've started the coffee brewing, grabbed your iPad mini, and curled up on that worn out couch you can't bear to throw out because it is unbelievably comfortable.
As you pull up your favorite blog to catch up on what you may have missed over the week, you're interrupted by one of those annoying pop up ads that shakes and dances across the screen. In your attempt to remove the offender, you miss the elusive "X" button and are inadvertently whisked away to the latest website for losing weight fast while meeting singles in your area. You're not going to let it ruin your day, though, so you download Adblock as you pour yourself a cup of steaming joe.
Returning to your seat, you reload the site and breathe a sigh of relief at the absence of any sort of advertisement. There are a few new blog entries you haven't read and one of them catches your eye. The author is commenting on The Scarecrow animated short that Chipotle created to advertise their game in the App Store. You'd heard a friend talking about the video and you're curious.
You didn't think it was possible to get chills from a commercial, but there they are, tingling up and down your spine. As you blink away the water welling up in your eyes (allergies, of course), it sinks in that Chipotle is trying to sucker you into buying more of their delicious burritos, but you can't help appreciate the time, effort, and creativity that went into that advertisement's animation, music, and narrative. They just told a great story and you just spent three and a half minutes of your precious Saturday watching it. Even if you only spent the two minutes and 20 seconds that most people share as a limit for online viewing, you took the bait.
Before the digital revolution, advertising was all about reaching the mass market with big budgets for TV commercials, radio spots, and print ads. Your audience was reachable through those mediums, and if you spent enough money and reached your prospective customers enough times, they would buy your product over someone else's. The rule was that if you sprayed your message out hard enough and long enough over the right channels, you could keep the consumer coming.
All that's changed. The mass market has splintered into infinite niches, so-called long tail markets, each with its own audience and multitude of access points. The "one size fits all" approach no longer applies. Not only are organizations faced with a paralyzing number of options for reaching consumers, individuals are barraged by a constant stream of advertising messages online as well as on TV, radio, and print. To cope with the overwhelming amount of information coming at us every day, we've set up filters to block out all the noise. Nothing gets through that we don't allow through the gates. We put on blinders like Adblock to ignore the chaos because if we allowed our attention to be taken up by all the information we come across, nothing would ever get done. So how do you, the advertiser, get your message across?
Stories are the key. From oral histories and folktales to written novels and plays to TV shows and movies; storytellers like Homer and Dante, Shakespeare and Dostoyevsky, Christie and Chandler, Tolkien and Rowling, Gilligan and Moffat, Hitchcock and Spielberg have captured our hearts and our attention spans forever.
Telling stories seems natural and simple and yet many organizations don't quite understand how to use the storytelling process for their own marketing purposes. The idea is not to sell your product or service through a story, but to tell a story first, then sell your product/service after you've gained the trust of your audience. How do you tell if a story's good? Good stories are the ones we retell and share with others because we want them to experience the same emotions the narrative elicited from us.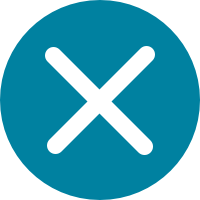 Everyone Googles: Optimizing Your Local Search Engine Rankings
Read the article on the Vibethink Blog
"Relevance is a search engine's holy grail. People want results that are closely connected to their queries."
- Marc Ostrofsky
Answers At Our Fingertips
Nowadays everyone Googles. Or Bings or Yahoos. When you want to find the answer to a question, you pull out your phone, tablet, or laptop and search for it. Many people have a search engine set as their default browser home screen anytime they hop online. Where there was once a rigid alphabetically organized Yellow Pages book there is now a free-form, ever-changing results screen organized by relevance.
Search Meets Storytelling
With the amount of competition for the highly sought after front page of the search results, you might think that your local business doesn't stand a chance. Luckily, search engines want to provide the best and most relevant experience for their users and this includes helping them find the businesses in their area. This is where local search comes in. When someone searches with a location-based query (like "dentists in Charlottesville"), the search engine recognizes the searcher wants local results and is happy to populate the page with local businesses and reviews.
Why Local Matters
Is it really that crucial to appear on the first page of the local search results? In short, yes. People searching for the product/service you provide are your ideal customers. Think of these active researches as the low hanging fruit when it comes to reaching your audience. They want your product/service and you want to give it to them. You just need to make sure you show up as a viable option when they are doing their research.
Local results will often show up with the associated maps and reviews. When someone is searching for local options, location is a huge decision maker. If there isn't much difference between several businesses in the consumer's mind, more often than not they'll look at the map and choose whichever one is closest to them. Reviews are a way to hear from others in the area who have had a positive or negative experience with the product/service. We don't always believe what a company says about itself, but we become more trusting if it is also echoed by unbiased community members.
Factors Involved in Local Rankings
While there are numerous factors that affect your local search rankings, here are three points to get you started:
1) Local Profile
This is your profile on Google Places, Yahoo Small Business, and other search engines. Make sure you claim your local profile and optimize your business categories and address to provide the most accurate information for researchers.
2) Citations
These are pages that display your NAP information (Name, Address, and Phone number). Having this information across your own website is the first step, then the more citations you get from authoritative and trustworthy sources in your industry, the better. External citations can come from Yelp, Zagat, or other Internet Yellow Pages.
3) Reviews
These are reviews by customers on your Google Places page, other search engine pages, and review sites like Yelp and Foursquare. Search engines will take into account the number, quality, and frequency of the reviews to show the best companies to their users. Good reviews matter for your company, encourage your customers to let you know what they think of your product/service.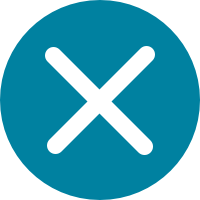 Get Past Logos. Think About Branding.
Read the article on the Vibethink Blog
"A brand for a company is like a reputation for a person. You earn reputation by trying to do hard things well."
- Jeff Bezos, CEO of Amazon.com
Pants and Brand Perception
Checking your inbox one day, you come across the latest newsletter from your favorite online store. The e-blast announces a sale on some snazzy pants they think you might like based upon your past purchase of similarly snazzy pants. You're in the market for something new, so you click through to the site, where the customer reviews are highlighted front and center with opinions on the fit, feel, and style. You like what you're seeing. Three clicks later, you've selected your size, added some fancy pants to your cart, and finished the checkout.
A few days later, the pants arrive and they are shorter than you expected. Since you don't expect the water level to rise anytime soon, you pull out your phone, look up the store's replacement policy on your order, and ship them right back.
You receive an email from the store's customer service team letting you know that they've received your return and are shipping the new size right away. They fit perfectly. Even with a slight sizing hiccup, you are a happy camper and are already thinking about what you'll buy next. Your perception of the online store's transparency, ease-of-use, and customer service has further solidified your positive thoughts about their brand and is responsible for that warm and fuzzy feeling you get when you gaze at the logo on the empty box.
The Book of Branding
When someone mentions the word "branding," what comes to mind? Company logos? Catch phrases? Fonts and colors? Corporate buzzwords? Marking livestock?
Unfortunately, everyone seems to have a different definition of branding. At Vibethink, we define branding as the internal and external perception of an individual, business, or organization. This perception is realized through all the points of contact consumers have with your company.
Branding can sometimes be misconstrued as simply designing a logo. While a logo is a foundational aspect of a company's brand, it is only the beginning. Logos are the simplest visual representation of your organization, like a book that gets judged based on its cover. In today's world, however, it is easier than ever for your audience to open that book and flip through the pages to understand what lies inside the dust jacket.
Branding is the story that fills the pages of that book. It's the combination of your logo, website experience, content, social communications, customer service, packaging, advertising, and any other ways you connect with your audience. It's the positive and negative reactions to your company. It's the reputation your organization has earned and the promises you work to keep.
With the call for authenticity and transparency in today's digital world, your brand needs to incorporate so much more than just a logo. Work to create consistency across all your communication channels and show your audience that you practice what you preach. The first step is always a good hard look in the mirror; fancy uniforms have never won big games.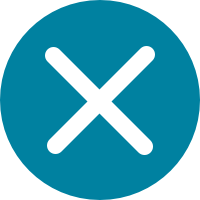 Creating an Environment for Powerful Collaboration
Read the article on the Vibethink Blog
"A knotty puzzle may hold up a scientist for a century, when it may be that a colleague has the solution already and is not even aware of the puzzle that it might solve."
- Isaac Asimov
The Miseries of Poor Collaboration & Advantages of Good Collaboration
It's 3pm and you're called into the conference room for a collaboration workshop with your full team. When you're struggling through that post-lunch food coma, trying to finish up all your work for the day, the last thing you want is to take part in another dreaded spitballing session. Your meeting yesterday began with ten people talking at each other across the table, interrupting each other, and ended with a heated debate between the two most vocal employees championing their own ideas while everyone else sat sullenly in defeat. No conclusion was reached aside from the need to have another meeting today. Of course.
You're thinking that it might be better to bypass any sort of group collaboration and take some time to write down a list of ideas on your own. Before you swear off team collaboration for good, however, consider the benefits of differing perspectives and the collision of ideas that Steven Johnson champions in his video "Where Good Ideas Come From."
Purpose of Effective Collaboration
Collaboration makes ideas better. It brings together individuals with different backgrounds and skill sets to work toward a single solution. This is the idea behind multidisciplinary or cross-silo collaboration. With several individuals from different parts of the company tackling a problem from different angles, unexpected ideas can be generated, tested, and optimized. As Isaac Asimov writes in The Robots of Dawn, "A knotty puzzle may hold up a scientist for a century, when it may be that a colleague has the solution already and is not even aware of the puzzle that it might solve."
Tim Cook's Characteristics of Great Collaborators
- Not political or bureaucratic
- Not credit-seeking
- Wicked smart
- Appreciate different points of view
- Care about their ideas
- Realize they need help from others to push their ideas further

Collaboration at Vibethink
At Vibethink we work to create a space for effective collaboration. We utilize the following techniques to make sure our workshops are effective and result in action steps:
Capturing Ideas on Whiteboards
To make sure everyone is able to contribute and ideas don't get lost in the discussion, we gather around one of our many whiteboards and write them up on the wall. With dry erase markers, sharpies, and Post-Its in hand, we give our ideas physical forms that can be referenced at any time.
Building Upon Ideas
Visualizing ideas up on the whiteboard then allows us to combine the best parts of each idea to create the solution that meets our goal for that particular project. To build upon ideas and provide constructive feedback we work to use "and this…" language instead of "but this…"
Mutual Respect
Respect is crucial in collaboration sessions. If the opinions and skills of each participant aren't valued, then you can't expect full participation. Listening to each other and truly understanding the different ideas that are being discussed allows our meetings to be productive and have the whole team feel valued.
Unique Backgrounds
Having different perspectives allows you to tackle problems from all sides. Everyone is exposed to different experiences in life and the more diversity you can have in a collaboration session, the more ways there are available to solve a problem.
T-Shaped Team Members
We look for collaborators who have a hunger to learn more about general information across multiple disciplines while specializing in a few specific areas of interest. This allows for well-rounded and informed team members who understand each other's terminology and skill sets.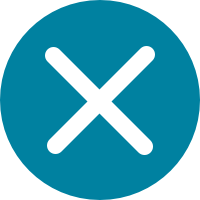 Native Advertising: With Great Placement Comes Great Responsibility
Read the article on the Vibethink Blog
"Nobody reads advertising. People read what they want to read and sometimes it's an ad."
- Howard Luck Gossage
Advertising's transition from traditional to digital mediums has been a rough one, marred by disappointment on the agency side and annoyance on the user side. Advertisers were sold on the fact that online metrics would revolutionize their business. Instead, they found that their advertising wasn't working at all. Meanwhile, ad firms who had hailed a new era of transparency and efficacy were met with spiraling revenues. Something had to change.
Among other options to revitalize online ads, native advertising has seen a resurgence, spawning both champions and naysayers. Sharethrough calls native advertising any "paid media where the ad experience follows the natural form and function of the user experience in which it is placed." If the ad looks like the surrounding content while being denoted as an advertisement, it is native advertising. From Twitter's sponsored tweets to Buzzfeed's promoted content, many companies and agencies are currently testing this concept of native ads to see if it is an effective option for digital advertising moving forward.
The Interactive Advertising Bureau on Native Advertising
Unfortunately native advertising is not a silver bullet. In fact, if done poorly, it can be detrimental to the perception of your brand and even seen as worse than banner ads. To make native ads effective, you must design them to ensure that they benefit all parties involved:
• Will the reader find the ad useful and/or entertaining?
• Will the publisher want the ad to be promoted on their platform?
• Will the brand be clearly represented by the ad?
With Vibethink's focus on telling stories through advertising, we have been experimenting with the possibilities of native advertising in our own projects. On our most recent sponsored article, we partnered with C-Ville Weekly and Triple C Camp to develop an advertorial that would be valuable to readers, match C-Ville's professionalism, and convey Triple C's message of development through summer camp.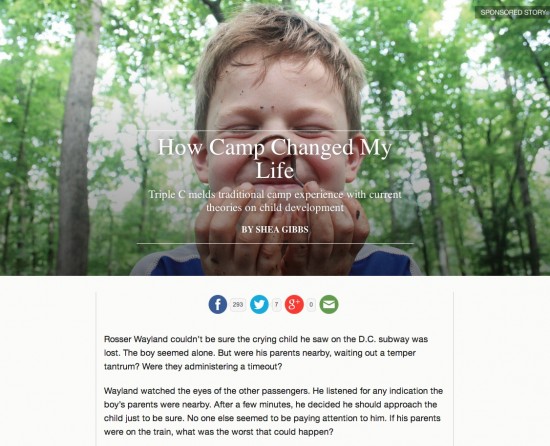 Some other examples of native advertising include:
With this article being a multimedia, single-scroll review for the Xbox One, the Madden ad below is designed to flow with the rest of the article and is very applicable for anyone researching up on whether to purchase the latest Xbox system.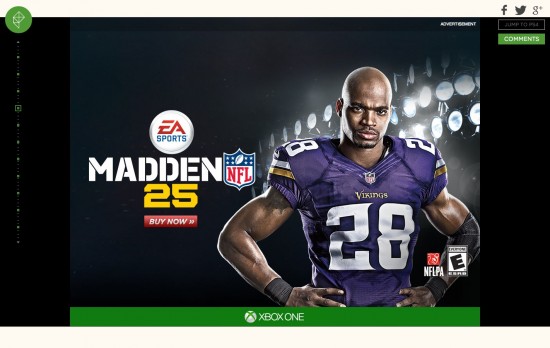 The Onion's in-house advertising agency infuses their comedy into video advertisements for their brands. This ad for DSW was developed to "create a campaign appealing to the fickle millennial male."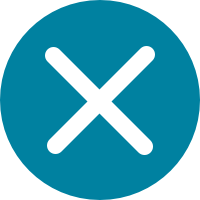 Vibethink Website
See the full website at vibethink.com
The "Our Work" section was Vibethink's portfolio of clients. I wrote the introductions for each that would display when the user hovered over each piece. The introductions needed to be under 160 characters and convey the entire project at a glance.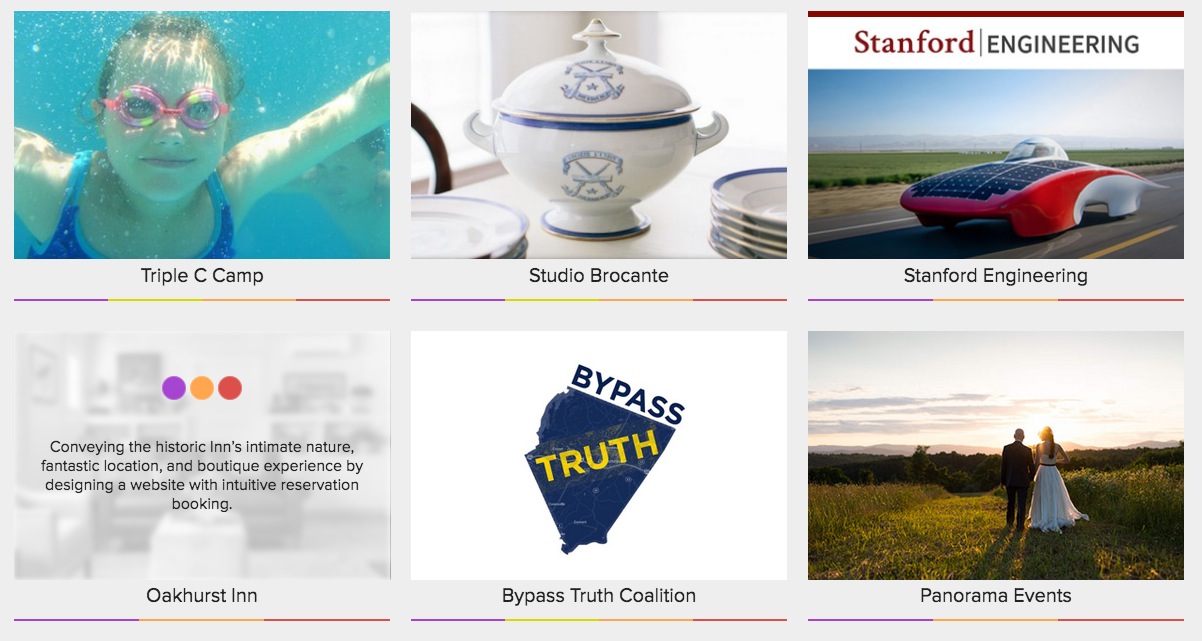 ---
In addition to the portfolio introductions, I also drafted, wrote, or edited all of the portfolio entries on the site. Each portfolio piece described the details of the project, the results we saw, and the approach we took to reach those results.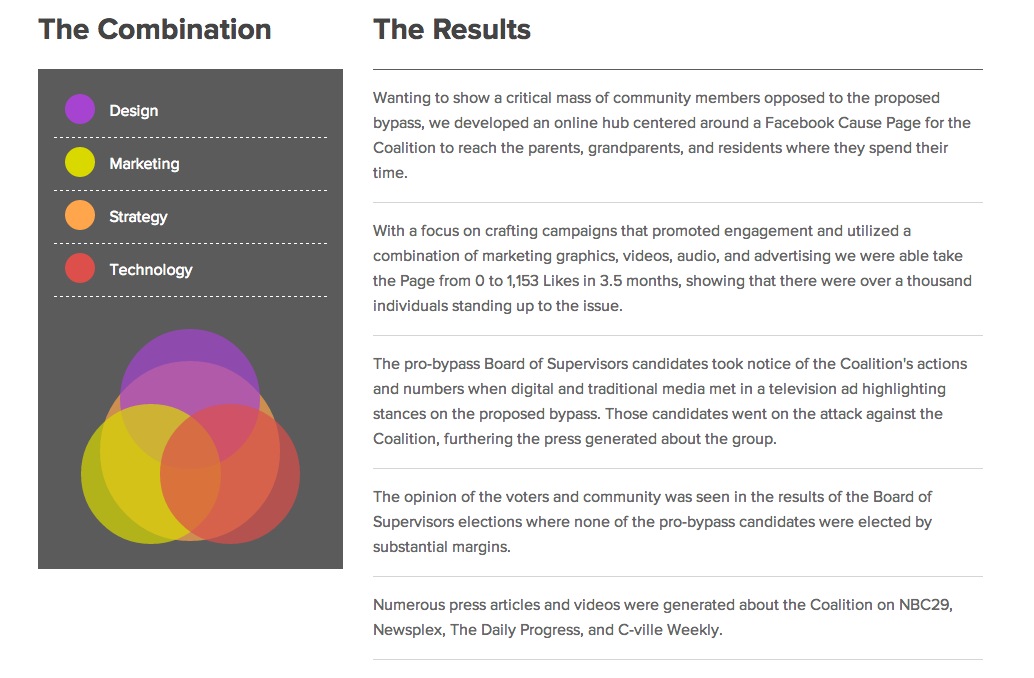 ---
The goal of the "Services" section was to highlight the three distinct facets of the company and explain what each entailed for potential clients who may not be familiar with digital agencies and Vibethink in particular.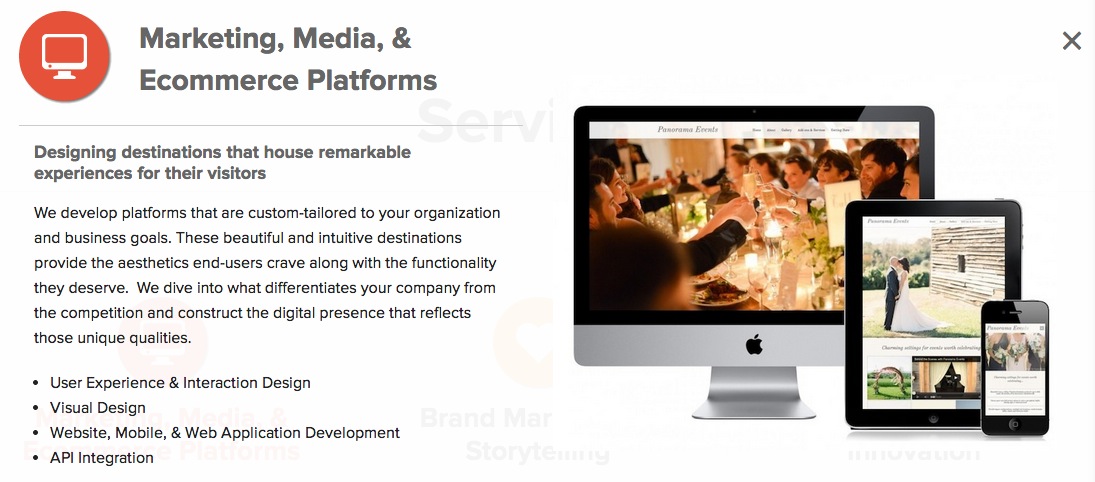 ---
For visitors who were interested in the specifics of each service, the "Capabilities" section went into the details. I wrote and edited these sections with search engine optimization in mind so Vibethink would show up in the search results when a specific capability was searched.